Colour Trends 2021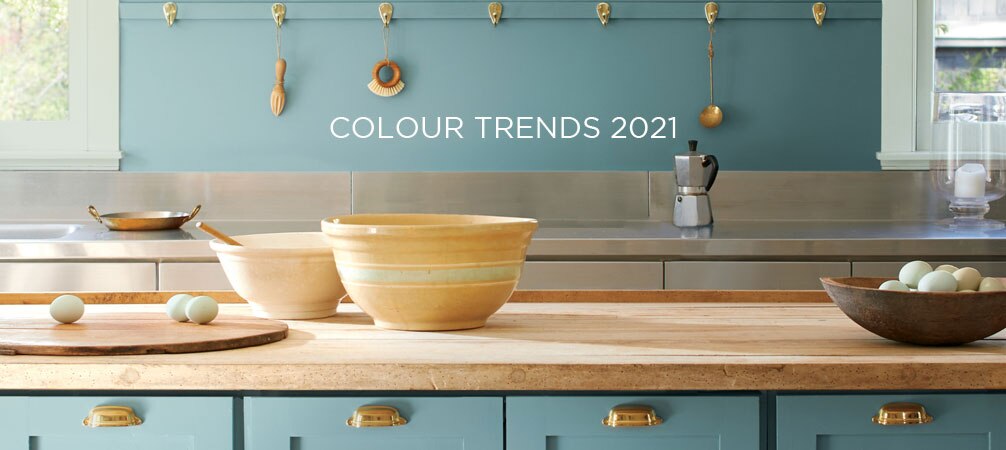 Take a moment to reflect and reset. Intriguing, balanced, and deeply soothing, the Benjamin Moore Color of the Year 2021, Aegean Teal 2136-40, creates natural harmony.
"Amid uncertainty, people yearn for stability. The colours we surround ourselves with can have a powerful impact on our emotions and wellbeing," said Andrea Magno, Benjamin Moore Director of Colour Marketing & Development. "Aegean Teal 2136-40 and the corresponding Colour Trends 2021 palette express a welcoming, lived-in quality that celebrates the connections and real moments that take place within the home."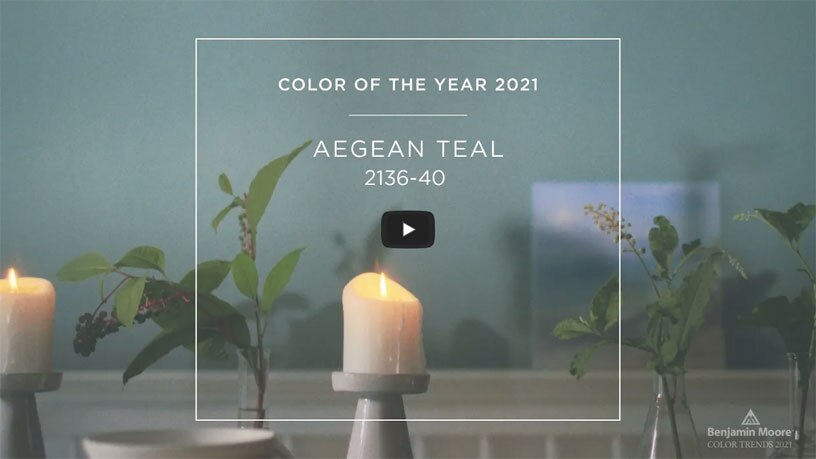 "This year's Colour of the Year is a balanced and soothing blue-green hue, softened with a touch of grey to create spaces with a casual elegance." says Helen Shaw, Marketing Director at Benjamin Moore UK. "The Colour Trend palette features earthy terracotta tones alongside rich neutrals hues that radiate wellbeing".
Nourish the spirit with the comforting, sun-baked hues of the Colour Trends 2021 palette, including Aegean Teal 2136-40. Celebrate the simple pleasures�think the faded rumple of linen sheets in the morning and perfectly ripened fruits on the windowsill. The twelve hues in the palette radiate warmth and wellbeing. These are colours that make your home feel even more like home. Settle in.
The Colour Trends 2021 Palette
Please note, on-screen and printer colour representations vary from actual paint colours